MITK Users Meeting 2015
Jump to navigation
Jump to search
April 27-28, 2015 in Heidelberg, Germany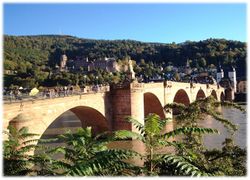 We are happy to announce the first MITK Users Meeting in Heidelberg!
Take the opportunity to communicate directly with other users in the MITK community and the developers of MITK.
We kindly invite you to attend this workshop-style event and encourage you to contribute a talk, a poster, or a demonstration. Take the chance to spread the word about your MITK-based projects and get valuable feedback from the community.
The workshop will provide both attractive talks as well as plenty of time for open discussions and individual meetings. On Monday evening we will enjoy Heidelberg starting with Professor Meinzer's legendary tour of the Old Town.
Why should I attend?
Get first-hand information about current developments and the MITK roadmap
Help shape the future of MITK

Discuss possible new features and help us determine priorities
Give input in regards to new capabilities
Learn more about how to contribute to MITK

Attend the workshops and tutorials and get input on how to maximize your profit from using MITK
Present your MITK-based projects
Enjoy spending time with other users and the developers of MITK and create new opportunities for cooperation
How can I contribute?
Present your MITK-based work and projects: submit a short abstract and indicate whether you would like to present a talk, a poster, or a software demonstration. If you need special hardware for your demonstration, e.g., a tracking device, please let us know in advance
Help us shape the discussions: let us know about topics you would like to discuss, e.g., future directions, the contribution process, or specific technical aspects. These could be both plenary discussions or breakout sessions
Other contributions that complement the meeting
Or you can just attend and be part of it!
Registration for Participation
The attendance at the Users Meeting is free. Please write a mail with your contact details (name, institute, city, country) to mitk@dkfz-heidelberg.de.
Contribution Submission
Please send your short abstract (~150 words) to mitk@dkfz-heidelberg.de and provide the following information:
Title of the contribution
Names and affiliations (name of institute, city, country) of the presenters
Presentation type (talk, poster or demonstration)
Short description of the contribution
Confirmed Contributions
Please have a look at the agenda.
Important Dates
Deadline for submissions: February 27th, 2015

EXTENDED:

March 20th, 2015
Deadline for registration (free): March 20th, 2015 Registration will also be possible on site, but we would like to encourage you to register as early as possible to facilitate our planning.
Meeting: April 27-28, 2015

Monday 27, 10.00-16.30 Meeting
Monday 27, 18.00 Professor Meinzer's legendary tour of the Old Town
Tuesday 28, 9.00-16.15 Meeting
For further information have a look at the agenda.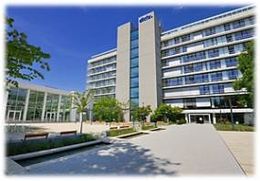 Location
German Cancer Research Center (DKFZ) Communication Center Im Neuenheimer Feld 280 69120 Heidelberg, Germany
Directions can be found here.
Contact
For further questions please contact mitk@dkfz-heidelberg.de or Jasmin Metzger from the Division of Medical and Biological Informatics.